Is your phone broken?
Our Repair on Demand service offers you the convenience of a same day repair without the need for you to leave the comfort of your own home! Currently available for SAMSUNG devices in selected areas.
Logistic fee applies
T&C apply
We collect
We collect your device from your home and return once it is repaired.
Check service availability:
You drop off
You can bring your device to our repair centre in Ashford and get it repaired in up to 2 hours with no logistics cost.
T&C apply
How it works.
Place your booking
You place your booking by filling in the booking form.
Prepare your device
Back up you phone if possible and remove your sim/memory cards.
Be ready for collection
Our colleague collects your phone at your selected time slot.
Be ready for delivery
Once your phone is repaired, it will be delivered back to you.
Industry Standards
We believe in upholding a high standard for our processes within SBE and in our impact on the environment, seeking ISO accreditation in how we manage our processes, which reflects in offering reliable service, with consideration to the environment.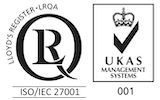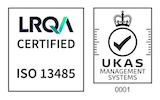 Track your repair
Use the tracker to get updates of the current status for your repair, and to check when your repair will be on it's way back to you.